A reflection on form design and its importance in modern society ~ Research Project
Forms are silent but ubiquitous protagonists of our everyday life.
A form is a document conceived to carry and store information for a large number of purposes: applications, registrations, certificates, invoices, questionnaires, declarations, tickets, are only some of the numerous identifiable categories, the lowest common denominator of which is the fact that they, precisely, transport information.
Forms are an absolute necessity for the kind of industrialized society we live in, which values information and standardization, and must deal with huge amounts of incoming data on a daily basis; the 
deus ex machina
 that enables society to function, a means we blindly rely on and, as often happens with something so persistently present, a tangible reality we tend to take completely for granted.
As a designer, I strongly believe that when designing a form document, one is not simply arranging elements on a workspace: 
he is creating a navigational system
.
Design is the compass that allows the user to sail easily through the stormy seas of communication, 
  and forms should, therefore, be seen as an opportunity to produce a design that matters and which can make a difference, not by adding new layers to the already saturated world of visual communication, but by improving it, polishing and simplifying it, and making it more accessible.
Designing a form is therefore nothing less than designing a wayfinding system for a building: the user should be unconsciously guided in a clear and unmistakable way from the entrance to the exit, he should be put in the condition of being able to find exactly what he is looking for inside the structure, and to move from one point to the other with confidence, and to return to his point of departure if that is what he needs to do.
The intrinsic contradiction that forms embody is that, despite their absolute indispensability, no one seems to give them the credit they deserve: 
they irritate users, are taken for granted by providers, and are basically discounted by designers.
We trust forms, but we don't particularly like them: they are an unavoidable necessity that is unconsciously associated with negative, annoying and unpleasant events and situations, such as, for example, accidents, bills and hospitals. The indisposition towards forms experienced by users and is therefore quite natural, and it becomes almost unavoidable if considering the poor, unclear, unappealing and 'unfriendly' design that most forms 'suffer' from. Providers usually prefer to design their forms themselves, without hiring professionals, to avoid the extra cost of a task that is usually considered quite easy to deal with. Designers, on the other hand, tend to not consider form design as a challenging and appealing practice, despite the fact that forms are an example of information design in the essential meaning of the word: they are pure frameworks for communication, an absolutely necessary medium conceived with the purpose of reducing information exchange to its absolute essentials, and to render it quicker and simpler by standardizing the message, and should therefore be seen as a great opportunity to make a clear, readable and useful design, able to truly make a difference.
CAN DESIGN MAKE A DIFFERENCE?
What I was interested in investigating is whether design can actually help forms to be easier and more comfortable for people to use, and therefore make their use less painful from a practical, and hence psychological, point of view.
I began by collecting a number of best practices and design criteria that could serve as good examples and useful inspirations when designing forms and documents.
I then chose a number of case studies to analyze and redesign, starting from the set of forms of the Master application for International Students at LUCA Campus Sint Lukas Brussels, followed by other specific sets of documents, such as the European Accident Statement, a set of health care related forms and other common and less common documents we deal with during our everyday life.
Download a PDF copy of "In Forms We Trust"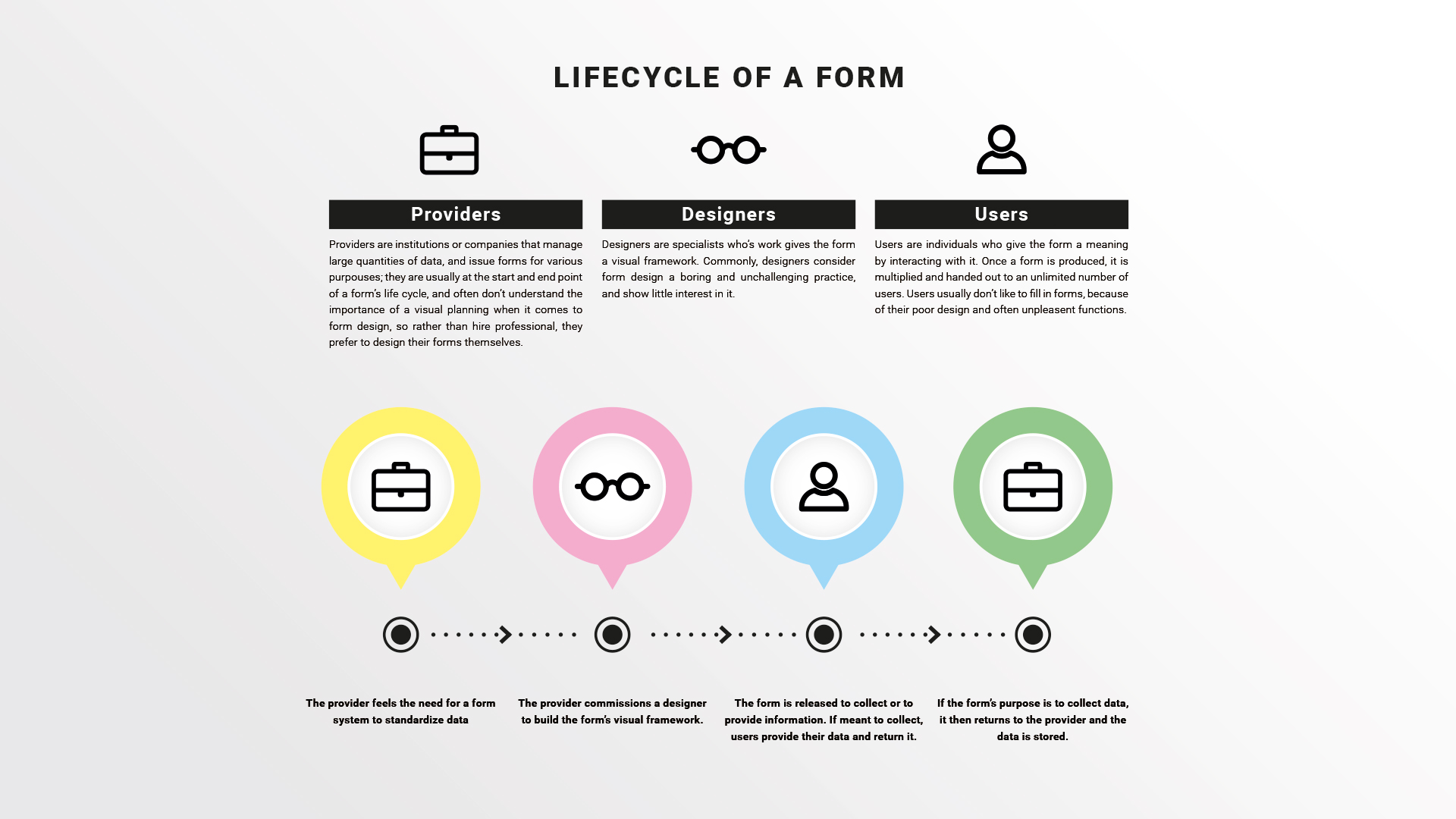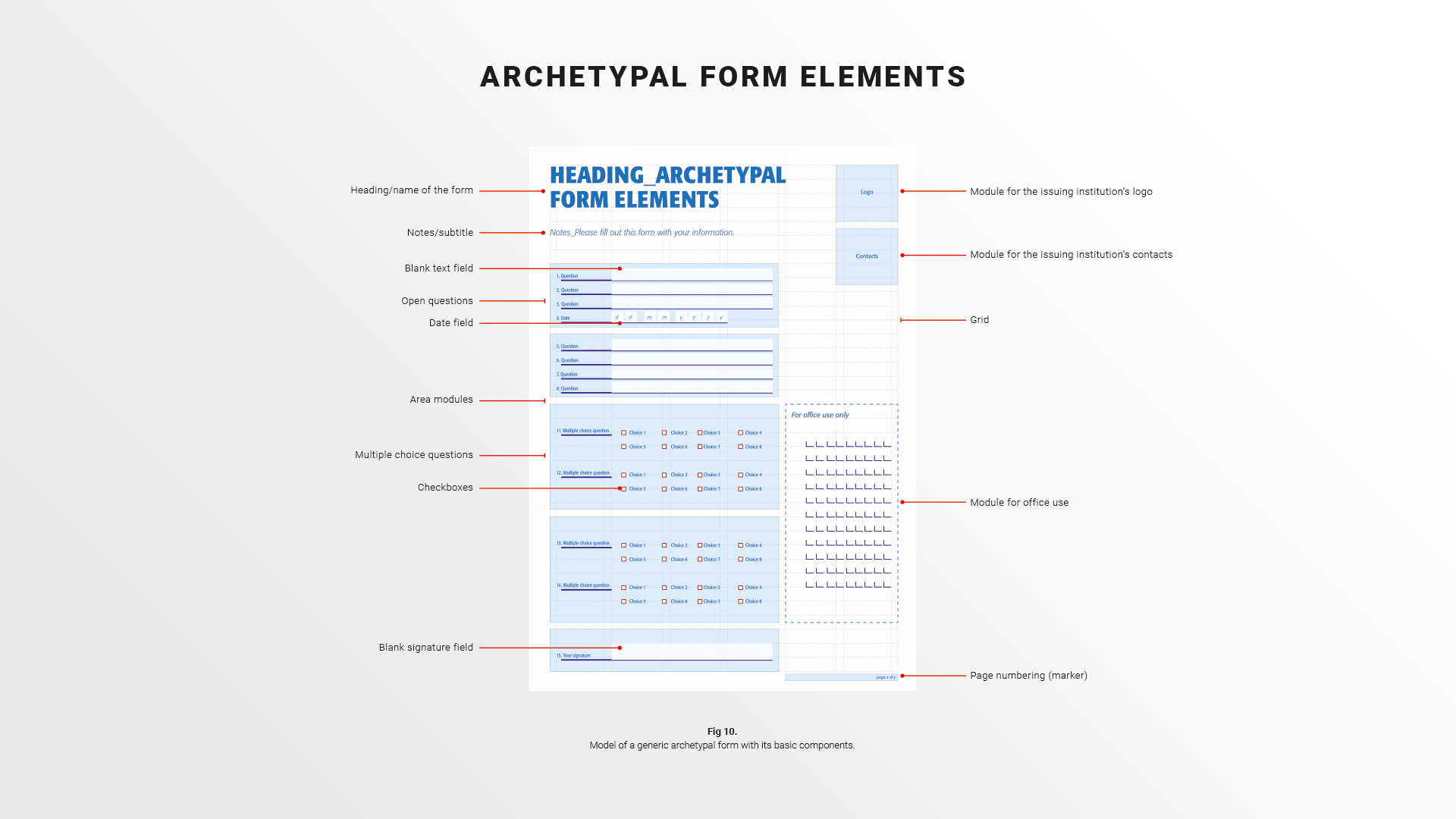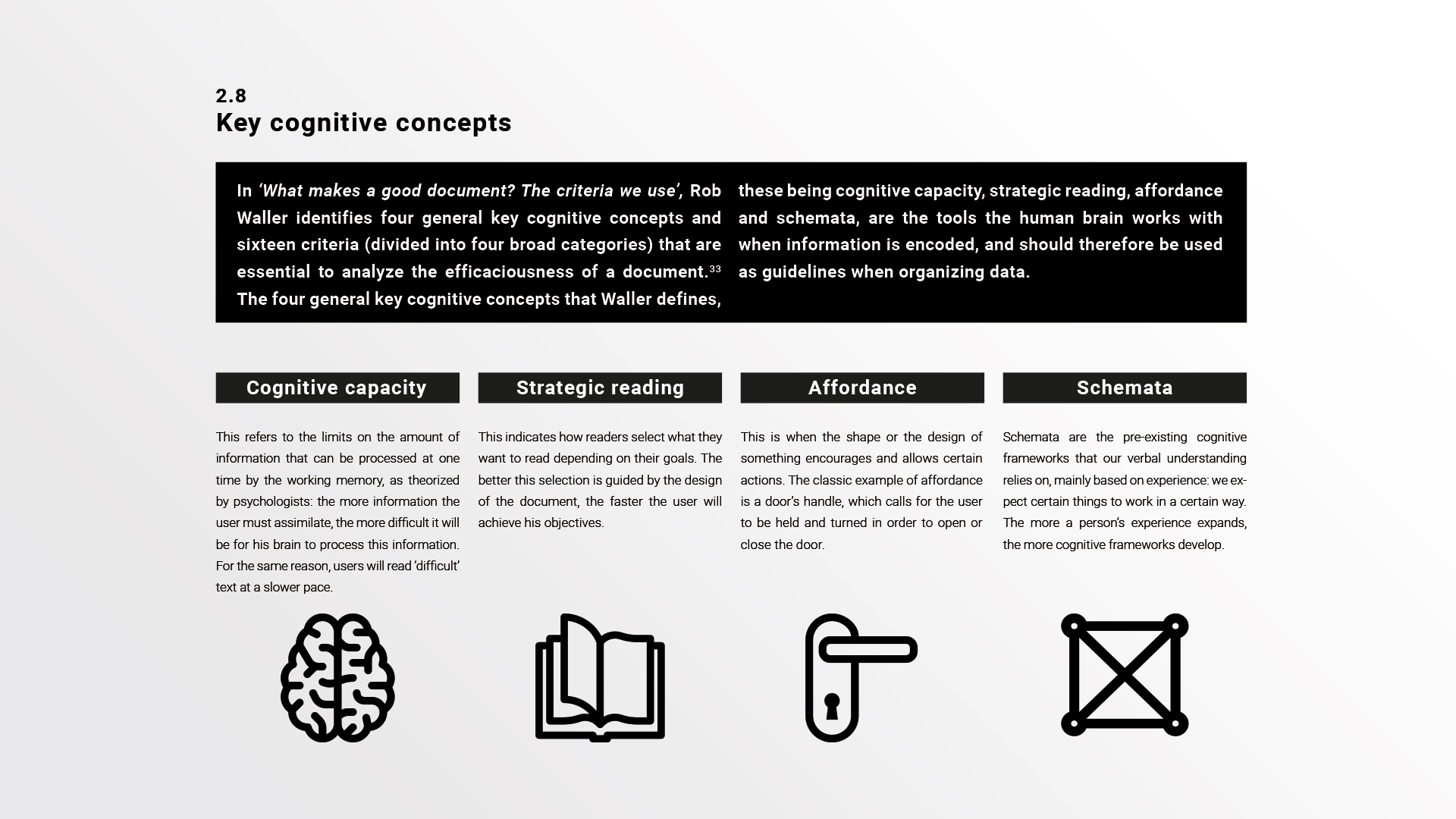 Download a PDF copy of "In Forms We Trust"